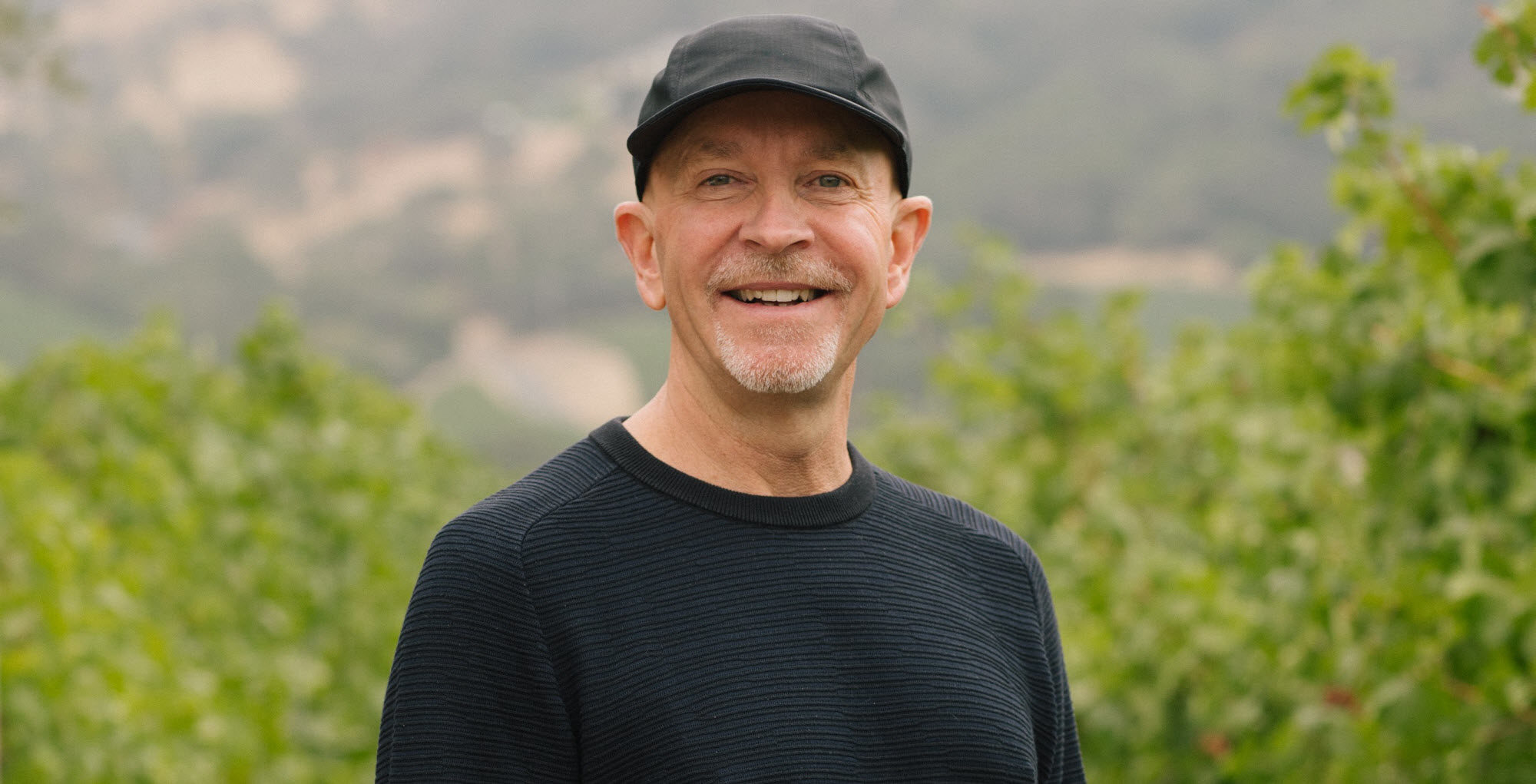 Cliff Lede
Since founding his namesake winery in 2002, Cliff Lede (pronounced lay-dee) has put every emphasis towards creating a modern and diversified world-class estate. A strategic thinker and visionary, Lede is the driving force of a company that at once holds the values of the great Old World winemaking properties, with the energy, youth and spark of the New World.  His wines are intrinsically connected to the land, yet his view point is forward-thinking and entirely fresh. One visit to the Cliff Lede Vineyards property, which is full of contemporary art and is juxtaposed with vineyard blocks named for classic rock songs, and it is clear that to him, wine—like music and art—is a source of great beauty.
Lede grew up involved with his family's successful construction business in Canada, and first discovered the splendor of the Napa Valley while on a business retreat in the 1990s. An avid long-distance runner, he explored the back roads of Napa Valley throughout his trip. The area resonated a great deal with him, as he had collected Bordeaux wines since his late 20s. Frequent return visits ensued, and he was soon exposed to everything Napa Valley has to offer: beautiful land, some of the world's greatest restaurants and a core of friendly, passionate and hardworking people that reminded him of his own community.
Lede soon began searching for a property in Napa where he could start a winery. Determined to plant his roots in the Stags Leap District for its complex and age-worthy wines, he remained patient and focused.
Upon learning that a Stags Leap District estate was for sale, Cliff recognized the opportunity and, after months of negotiations, established Cliff Lede Vineyards. One year later, the southwest facing hillside just above the Silverado Trail became available. Following the acquisition of the rare hillside property, Cliff named it the Poetry Vineyard. In 2005, he opened Poetry Inn, one of Napa's most secluded luxury boutique hotels, perched high above the valley floor overlooking the winery and vineyards.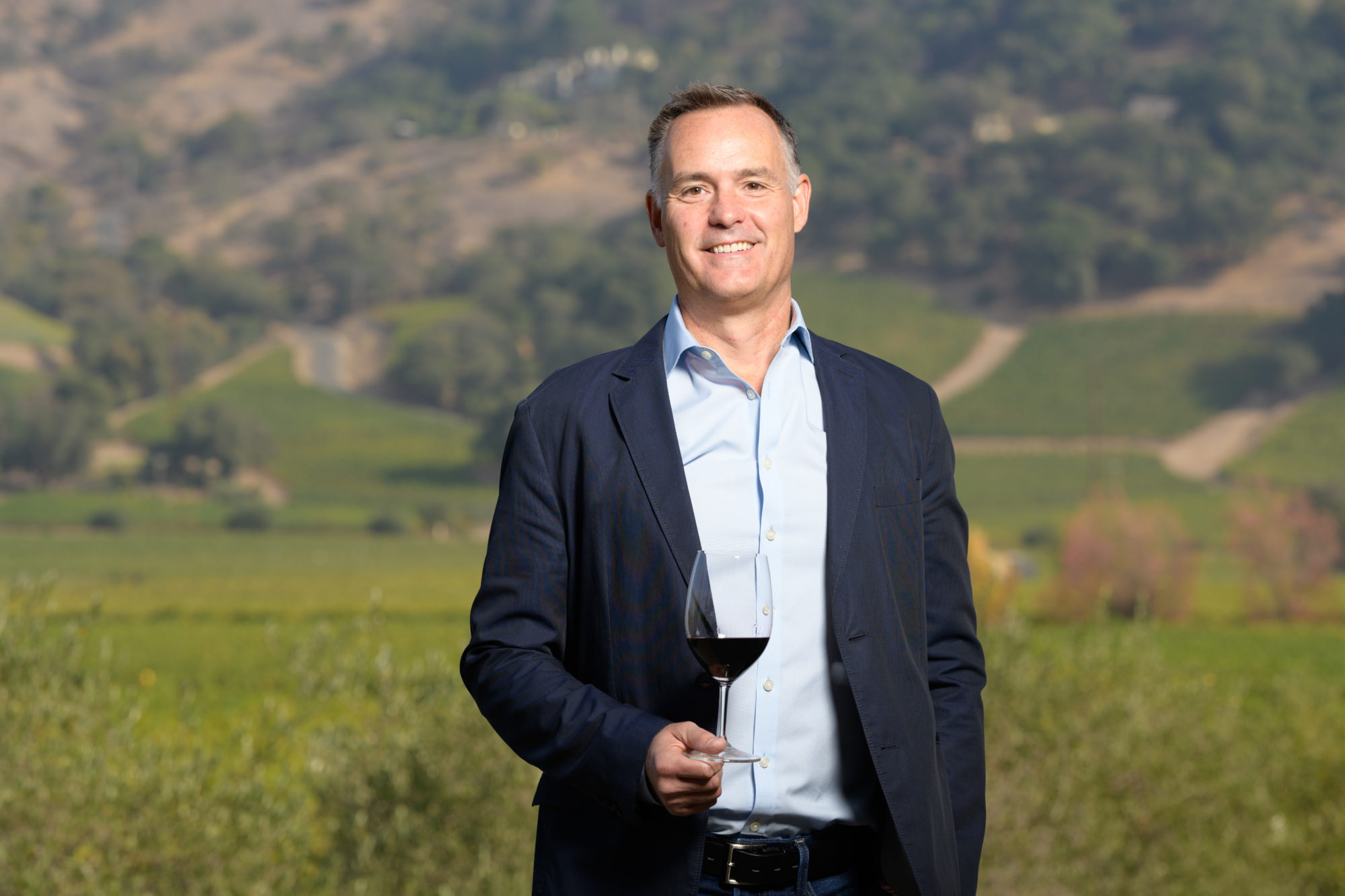 Tony Baldini 
President & COO 
Tony Baldini is the President and Chief Operating Officer of Cliff Lede Vineyards and joined us in 2020 after nearly a decade at Hahn Family Wines, where he served as the company's Chief Executive Officer. He began his career at Hahn as General Manager in 2011. In time, Tony rose to President, and ultimately President and CEO where he oversaw sales, marketing, finance, winegrowing and operations for the company. During his tenure at Hahn, Tony drove the repositioning of the company into one of the Central Coast's top estate producers with sourcing stretching from the cool Santa Lucia Highlands to Paso Robles.
Prior to Hahn, Tony served as a brand manager for luxury wine brands in the Constellation Wines portfolio, such as the Napa Valley's Franciscan Estate and Mount Veeder Winery. Before Constellation, Tony held marketing roles at Don Sebastiani & Sons and Jackson Family Wines.
Tony grew up in the Napa Valley. His father was a longtime vineyard manager who planted some of Trefethen's original vineyards. Tony holds a BA in economics from the University of California at Davis and an MBA from the University of California at Berkeley, Haas School of Business. He lives in Napa with his wife, Caroline, and their two children.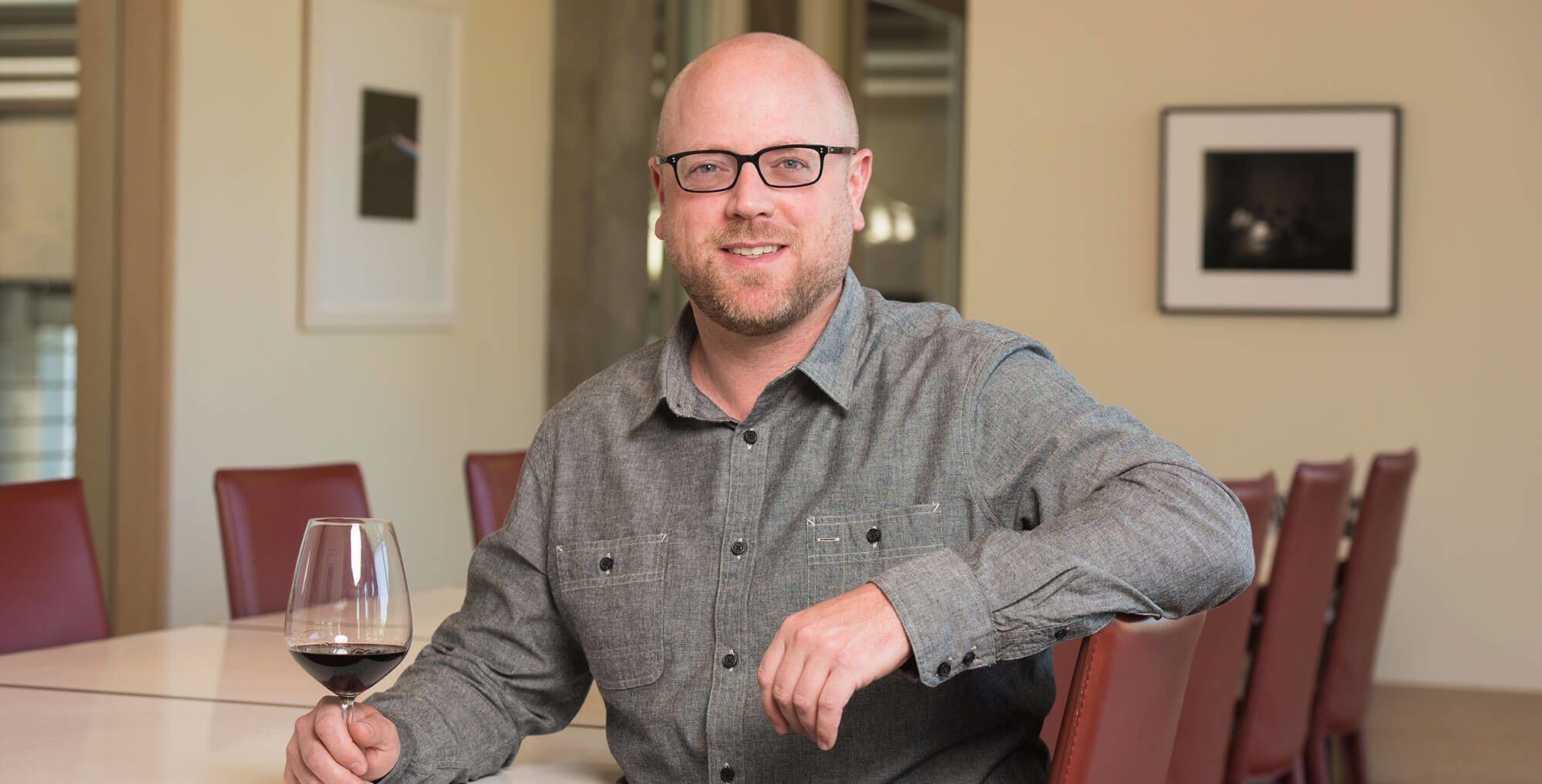 Christopher Tynan
Director of Winemaking
As Cliff Lede Vineyards' Director of Winemaking, Chris Tynan lets the grapes speak for themselves. Born in New York and raised in Texas, Christopher Tynan began his wine career working summers as a vineyard technician doing irrigation management for vineyards across Napa and Sonoma counties.
Following a harvest at Cain Vineyard & Winery in 2004, he was given an opportunity to work the 2005 harvest with the legendary winemaking and viticulture team of Helen Turley and John Wetlaufer at Blankiet Estate in Yountville.
In 2006, Christopher became the assistant winemaker at the prestigious Colgin Cellars on Pritchard Hill. At Colgin, Christopher worked closely with owner Ann Colgin, Winemaker Allison Tauziet and Vineyard Manager David Abreu for the next five years. It was here where he learned and embodied the standard for excellence in all aspects of winemaking and viticulture. Wines made during Christopher's tenure at Colgin were awarded seven 100 point scores from wine critic Robert Parker.
In 2012, Christopher was introduced to Cliff Lede by David Abreu and joined the Cliff Lede Vineyards team shortly thereafter. Christopher brings an unmatched passion and attention for detail to the team. His exacting philosophy of only employing low-yield vines from select sites and minimal intervention in the winery ensures that each bottle expresses the distinct nuances of each site, block and vintage.
Christopher has a degree in English and Art History from Texas State University and in his free time enjoys collecting wine and traveling.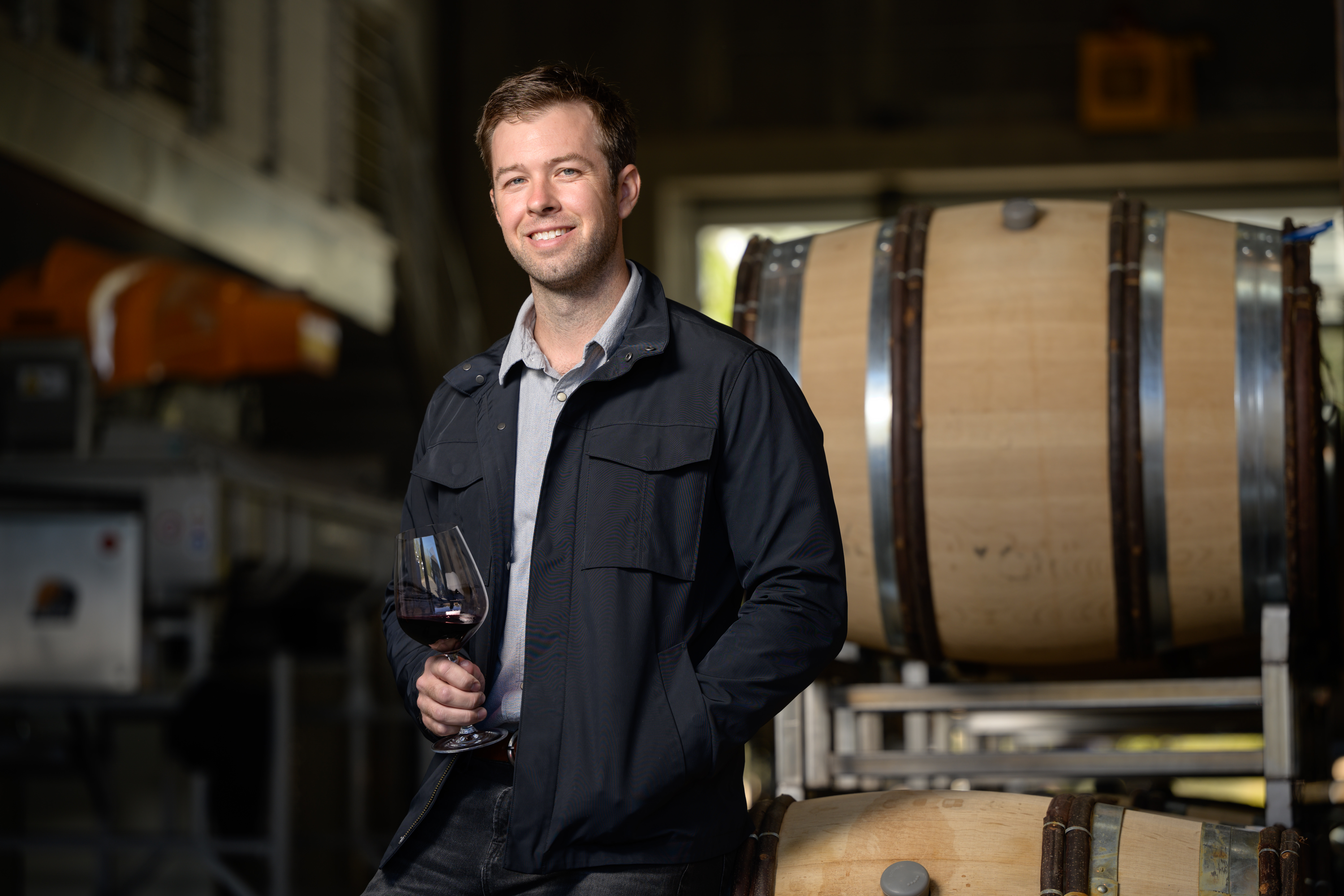 Travis Bullard
Winemaker
As winemaker, Travis Bullard works alongside director of winemaking Christopher Tynan to oversee day-to-day winemaking operations and the management of the wine production team. In addition to working in the cellar, Travis represents the winery at key trade and consumer events
A native of Santa Cruz, California, Travis completed a BS in Agricultural Business from California Polytechnic State University, San Luis Obispo, in 2008. While studying, Travis was introduced to the dynamic wine culture of Paso Robles and the Central Coast through participation in the on-campus wine club and volunteer opportunities at local wine events, such as Hospice du Rhône.
Travis began his career as an intern at Korbel in Sonoma during the 2007 harvest, where he worked as a lab technician in the production of sparkling wine. In 2008, upon graduation, he took on a cellar internship at Sonoma-Cutrer, where he worked with its small portfolio of Pinot Noirs. He later secured an internship in the cellar at Summerwood in Paso Robles working with Rhône varieties under noted winemaker Jeff Cohn.
After moving to Napa Valley in 2010, Travis accepted an internship at Cliff Lede Vineyards. From first taste, he fell in love with the Cliff Lede portfolio of wines and knew he wanted to specialize in Napa Cabernet Sauvignon. Upon completion of his internship, Travis joined the team as a full-time lab technician. In 2012, he was promoted to enologist, and by 2013, he was promoted to assistant winemaker – the same vintage that Cliff Lede Vineyards received their first 100-point score. In 2016, Travis was appointed associate winemaker, a title he still holds today.
Travis lives in Yountville with his wife and their three sons. Outside of winemaking, he enjoys playing golf, traveling, and anything athletic.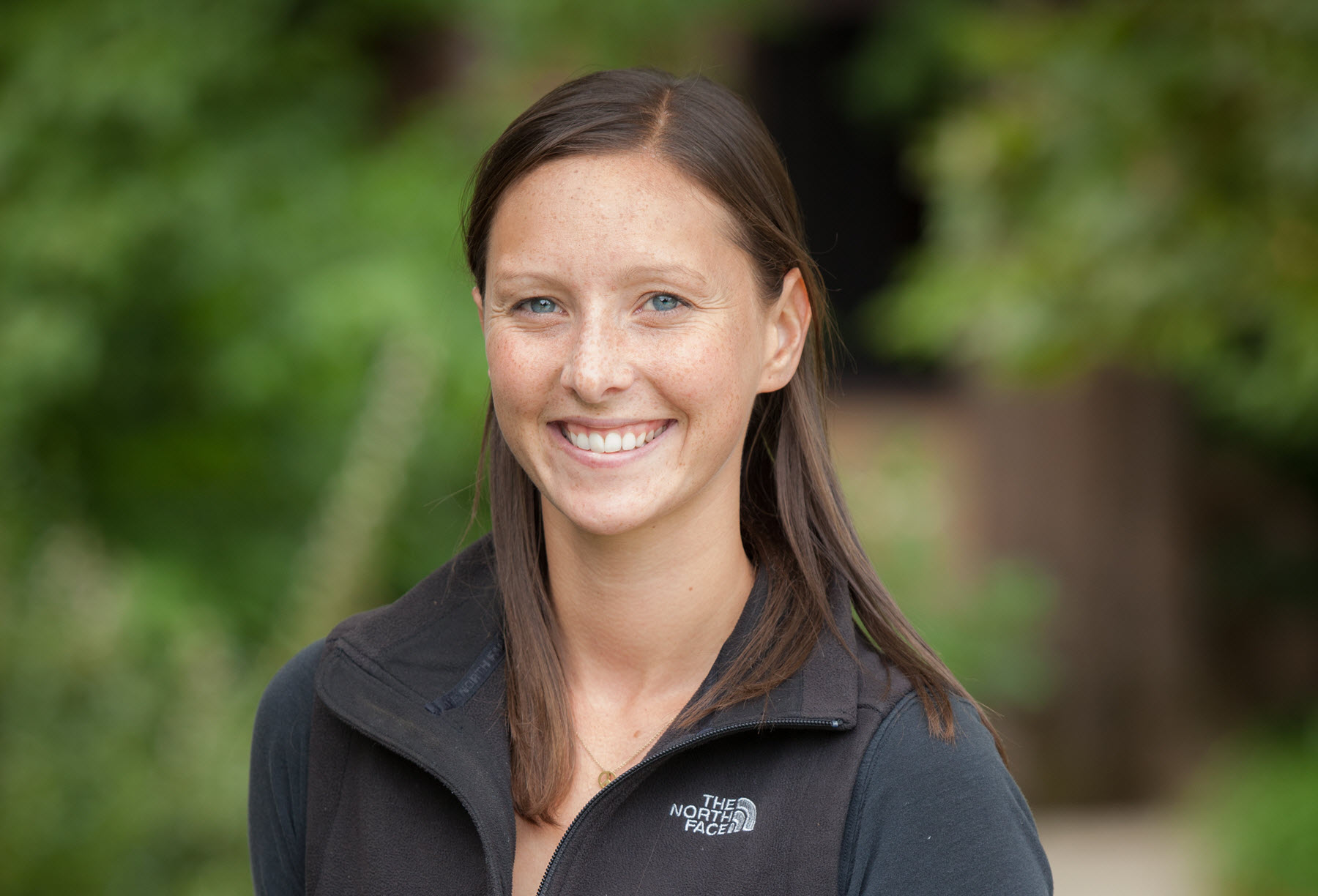 Allison Wilson
Director of Vineyard Operations
As Director of Vineyard Operations, Allison Wilson is responsible for overseeing all farming and redevelopment of the winery's three estate vineyards in the Stags Leap District, Carneros, and Calistoga AVAs. She works closely with the internal winemaking team to develop and implement the vineyard department's farming protocols, while also managing all of Cliff Lede Vineyards' external grower relations.
A native of Contra Costa County, California, Allison's introduction to grape growing was through harvest celebrations and weekend visits to her great uncle's nearby Livermore Valley vineyard, cementing her interest in agriculture from a young age. After graduating California Polytechnic University as a Fruit Science major in 2012, Allison jump-started her career in Napa as assistant viticulturist at Renteria Vineyard Management, where she eventually worked her way up to become viticulturist in 2014. Eager to cultivate her career, owner Oscar Renteria encouraged Allison to join the Napa Valley Grapegrowers Association to deepen her ties within Napa Valley. This opportunity with the Grapegrowers ultimately led her to meet the team at Cliff Lede Vineyards. In January of 2015, Allison was hired as viticulturist and, in 2018, she became director of vineyard operations.
Allison serves on the Farm Bureau board of directors, as well as the Cultural Practices Industry Review Committee for the American Vineyard Foundation and is a California Licensed Pest Control Advisor. In her free time, Allison enjoys spending time with her two sons and teaching yoga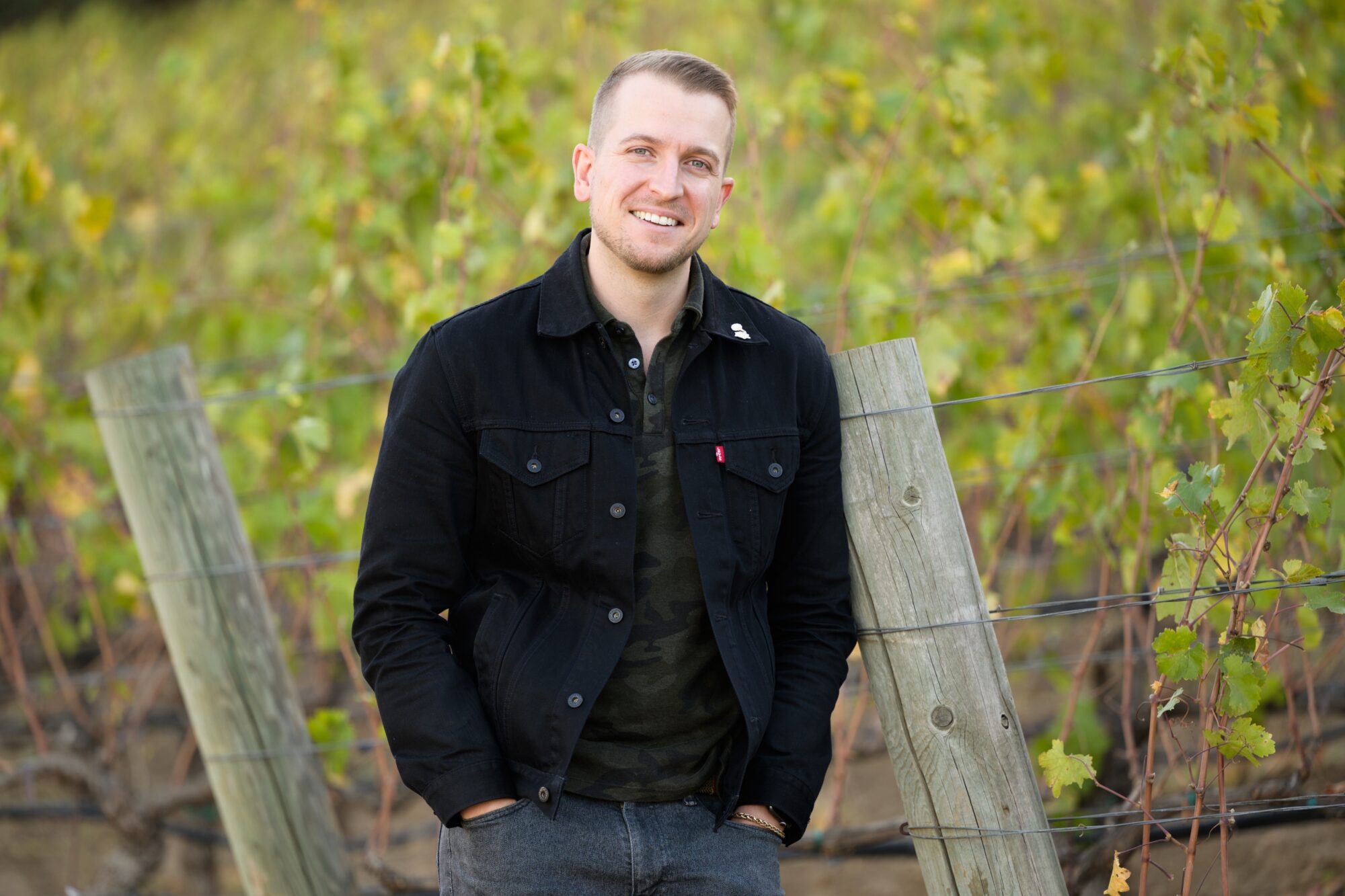 Jason Lede
Director of Communications
As Director of Communications, Jason Lede publicly represents Cliff Lede Vineyards and focuses on deepening the company's relationships with trade, media, consumers, employees, and the community. He works closely with his father, Cliff Lede, to build upon the family's 20-year foundation and helps chart the future of the organization by enhancing existing sustainability efforts and developing new company-wide goals and programs.
Jason was drawn to the wine business shortly after his father founded Cliff Lede Vineyards in 2002. As a teenager, he traded summers at his home in Edmonton, Canada, for work at the winery. Jason's decision to pursue a career in wine came after completing his first harvest internship at Cliff Lede Vineyards in 2007. Aspiring to join the family winery, he developed a ten-year plan with his father that included earning a BS in Business Administration from the University of San Francisco, an MBA from the University of Alberta, and an Advanced Wine Certificate from the International Sommelier Guild. To supplement his studies, he worked the 2010 harvest at MollyDooker Wines in Australia, followed by three years in sales at The Wine Cellar, Canada's first independent wine retailer, importer, and distributor. Jason officially joined Cliff Lede Vineyards in 2015 and spent four years overseeing wholesale sales across several states before managing hospitality operations for two years. He became Director of Communications in 2021.
Jason serves on the board of the Stags Leap District Winegrowers Association and is actively involved with various Napa Valley Vintners Committees. Like his father Cliff, he's an avid music lover and can be found giving back to the community through charitable DJing at Napa Valley's best parties. Jason lives with his wife and son in the town of Yountville.