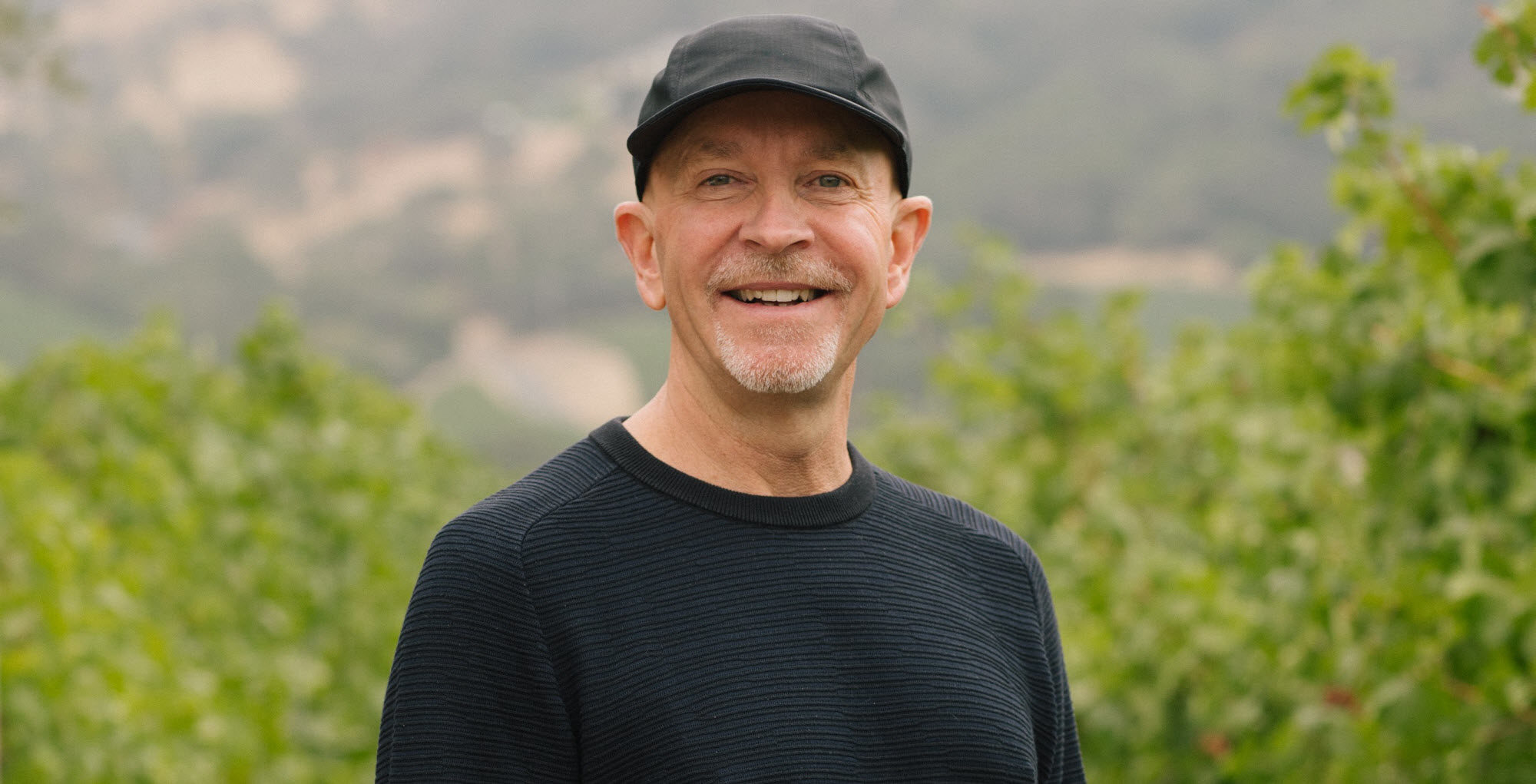 Cliff Lede
Since founding his namesake winery in 2002, Cliff Lede (pronounced lay-dee) has put every emphasis towards creating a modern and diversified world-class estate. A strategic thinker and visionary, Lede is the driving force of a company that at once holds the values of the great Old World winemaking properties, with the energy, youth and spark of the New World.  His wines are intrinsically connected to the land, yet his view point is forward-thinking and entirely fresh. One visit to the Cliff Lede Vineyards property, which is full of contemporary art and is juxtaposed with vineyard blocks named for classic rock songs, and it is clear that to him, wine—like music and art—is a source of great beauty.
Lede grew up involved with his family's successful construction business in Canada, and first discovered the splendor of the Napa Valley while on a business retreat in the 1990s. An avid long-distance runner, he explored the back roads of Napa Valley throughout his trip. The area resonated a great deal with him, as he had collected Bordeaux wines since his late 20s. Frequent return visits ensued, and he was soon exposed to everything Napa Valley has to offer: beautiful land, some of the world's greatest restaurants and a core of friendly, passionate and hardworking people that reminded him of his own community.
Lede soon began searching for a property in Napa where he could start a winery. Determined to plant his roots in the Stags Leap District for its complex and age-worthy wines, he remained patient and focused.
Upon learning that a Stags Leap District estate was for sale, Cliff recognized the opportunity and, after months of negotiations, established Cliff Lede Vineyards. One year later, the southwest facing hillside just above the Silverado Trail became available. Following the acquisition of the rare hillside property, Cliff named it the Poetry Vineyard. In 2005, he opened Poetry Inn, one of Napa's most secluded luxury boutique hotels, perched high above the valley floor overlooking the winery and vineyards. In 2009, he expanded to include cooler-climate varieties from the Anderson Valley as his love for creating things led to the purchase of the Savoy Vineyard and the creation of a new brand, FEL, named for his mother, Florence Elsie Lede.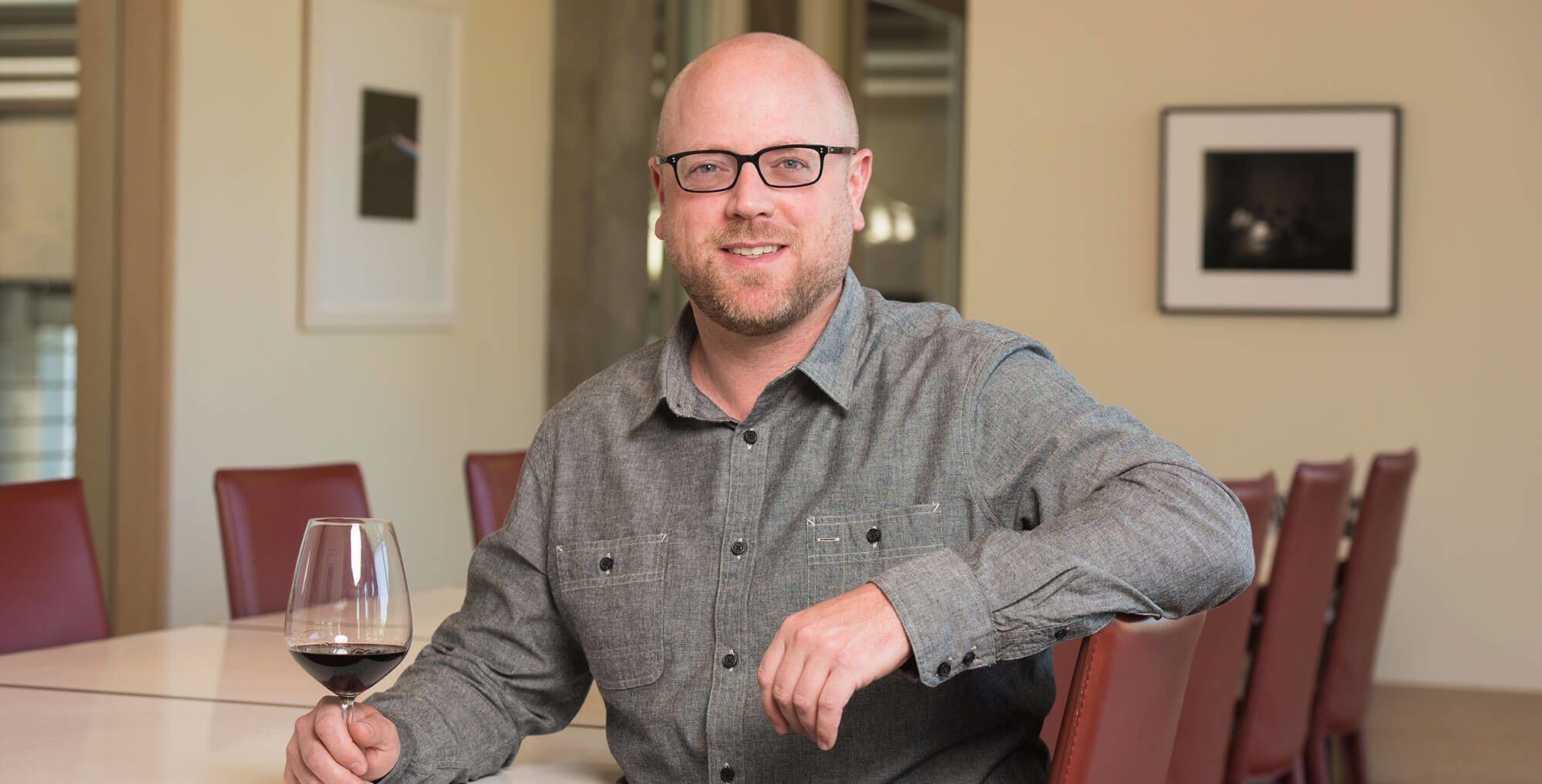 Christopher Tynan
Winemaker, Cliff Lede & Poetry
As Cliff Lede Vineyards' Winemaker, Chris Tynan lets the grapes speak for themselves. Born in New York and raised in Texas, Christopher Tynan began his wine career working summers as a vineyard technician doing irrigation management for vineyards across Napa and Sonoma counties.
Following a harvest at Cain Vineyard & Winery in 2004, he was given an opportunity to work the 2005 harvest with the legendary winemaking and viticulture team of Helen Turley and John Wetlaufer at Blankiet Estate in Yountville.
In 2006, Christopher became the assistant winemaker at the prestigious Colgin Cellars on Pritchard Hill. At Colgin, Christopher worked closely with owner Ann Colgin, Winemaker Allison Tauziet and Vineyard Manager David Abreu for the next five years. It was here where he learned and embodied the standard for excellence in all aspects of winemaking and viticulture. Wines made during Christopher's tenure at Colgin were awarded seven 100 point scores from wine critic Robert Parker.
In 2012, Christopher was introduced to Cliff Lede by David Abreu and joined the Cliff Lede Vineyards team shortly thereafter. Christopher brings an unmatched passion and attention for detail to the Lede Family Wines team. His exacting philosophy of only employing low-yield vines from select sites and minimal intervention in the winery ensures that each bottle expresses the distinct nuances of each site, block and vintage.
Christopher has a degree in English and Art History from Texas State University and in his free time enjoys collecting wine and traveling.
Remi Cohen
Chief Operating Officer
Remi Cohen is the Chief Operating Officer of Lede Family Wines, encompassing Cliff Lede Vineyards in the Stags Leap District of Napa Valley and FEL Wines in the Anderson Valley. In her role, Cohen directs the Cliff Lede Vineyards winemaking process from vineyard to bottle and is responsible for top quality, small-lot winemaking that is expressive of appellation and terroir. In addition, she is a brand ambassador and oversees the distribution of all wines throughout the domestic and international markets.
Born and raised in East Brunswick, New Jersey, Cohen migrated to the West Coast and attended U.C. Berkeley with plans to become a doctor or genetics professor. Upon receiving a degree in molecular and cellular biology, Cohen realized that she preferred plant science and enrolled in the Viticulture and Enology program at U.C. Davis, where she received her Master's Degree. Cohen subsequently completed her M.B.A. at Golden Gate University in San Francisco.
In 2001, Cohen worked her first harvest at Saintsbury in Carneros. Following that experience, she served as Vineyard Manager at Bouchaine Vineyards for four years, before moving on to Merryvale Vineyards where she oversaw all of the farming, grower relations and direct to consumer programs as Vice President of Operations.
Cohen left Merryvale in 2010 and founded her own viticultural and winemaking consulting company called Vines to Wine. While running Vines to Wine, Cohen was introduced to Cliff Lede through viticulturist David Abreu, Lede's vineyard architect. The two bonded over a shared a vision for sustainable farming, gentle winemaking practices, and a no-holds-barred focus on producing the highest quality wines, and in 2012, Cohen went to work for Lede Family Wines full-time as Director of Winemaking and Vineyards. In 2014, Cohen was promoted to Vice President of Operations, and in 2015 was promoted to Vice President and General Manager.
Cohen is an advocate of sustainable farming practices and has hosted lectures on sustainability and winegrowing at venues including U.C. Berkeley, U.C. Davis, Commonwealth Club, Society of Wine Educators, and the American Society of Enology and Viticulture. In addition to writing a column for Vineyard & Winery Management, Cohen is on the board of the Napa Valley Grapegrowers and the Stags Leap District Winegrowers Association. She was former President of the Napa Valley Vineyard Technical Group, and is on the scientific review board of the American Vineyard Foundation. Cohen is also a California licensed Pest Control Adviser and a Court of Master Sommelier Certified Sommelier.
Cohen resides in Napa. When she's not in the vineyard, she enjoys traveling to various wine regions throughout the world, listening to live music, and studying world music and dance.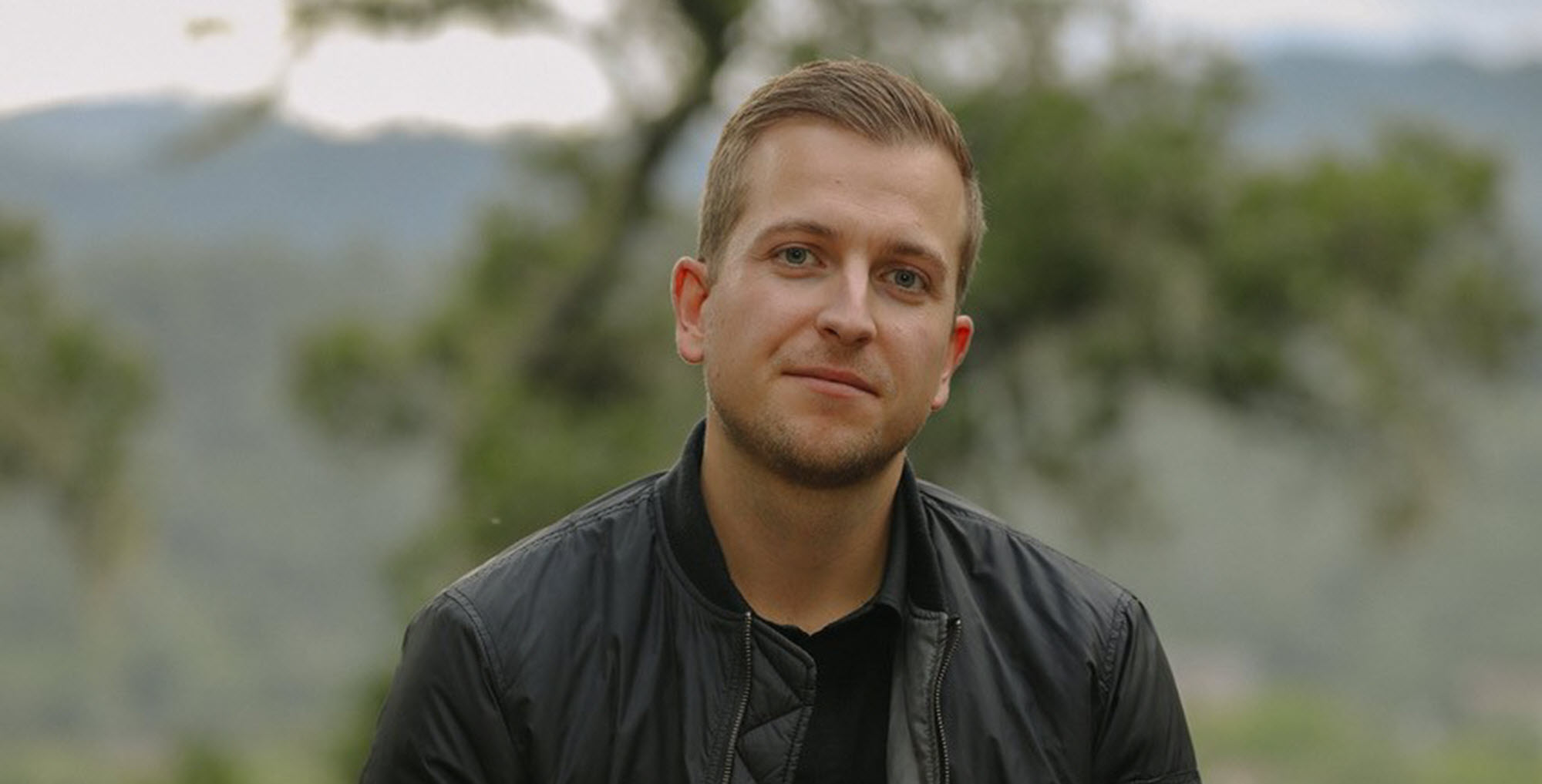 Jason Lede
Hospitality Manager
Jason Lede is Hospitality Manager for Lede Family Wines, encompassing Cliff Lede Vineyards in the Stags Leap District of Napa Valley and FEL Wines in Anderson Valley. In his role, Jason oversees hospitality operations, manages relationships with Napa Valley wholesale accounts, and represents Lede Family Wines at national trade and consumer events.
Born and raised in Edmonton, Canada, Jason discovered his passion for wine through various internships at Cliff Lede Vineyards, the winery founded by his father in 2002. He spent time getting his hands dirty in the vineyard, analyzing barrel samples in the lab, and helping make wine in the cellar, including the renowned 2007 vintage. After earning his bachelor's degree in Business Administration from the University of San Francisco, Jason travelled to Australia to work the 2010 harvest at MollyDooker Wines. Looking for experience in sales, he then accepted a job at The Wine Cellar, Canada's first independent wine retailer, importer, and distributor. Before moving back to Napa Valley in 2015, Jason earned an Advanced Wine Certificate from the International Sommelier Guild and a master's degree in Business Administration from the University of Alberta. Jason spent his first four years at Lede Family Wines directing wholesale distribution in several states.
Jason lives with his wife and son in the town of Yountville. In his free time, he enjoys barbecuing with his friends and family and giving back to the community through charitable DJing at Napa Valley's best parties.